Summary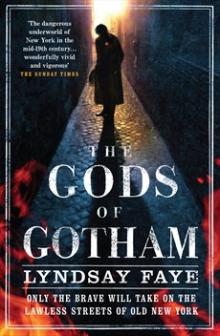 The great fire that swept through New York in 1845 settled the fate of
Timothy Wilde
. He lost the money he'd saved, the place where he worked and any good looks that he might have had. Fortunately his brother,
Valentine Wilde
, was in a position to secure a job for him as a constable.
Those were rough and ready times on the streets as Irish Catholic immigrants had swollen the numbers of those needing employment; needing the means to stave off disease, starvation and squalor; using whatever means they had to in order to survive.
Mercy Underhill
did what she could to ease the lot of those who suffered, regardless of whether they were Protestant or Catholic.
In a lawless New York, young children stole or sold what they could, for some that was newspapers, for others it was their bodies.
Child prostitute
Bird Daly
understood the bargain she and others made with brothel owner
Silkie Marsh
– they were fed and clothed and in return their bodies were rented out to her wealthy and more discerning clients. All that stopped the night Bird found a body and fled onto the streets.
Justice Matsell
, the driving force behind setting up a regular police force, was all too aware of how fragile were the politics and how easily New Yorkers could be persuaded to turn their faces against the idea. When there are brutal deaths, no clues and little prospect of justice then he calls on the discretion and street-wise abilities of Constable 107, T. Wilde, to track down the killer.