Summary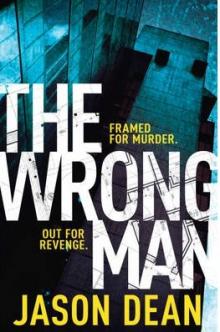 He'd been with the RoyseCorp security organisation for six years. Enough time to put together a dependable team but not so long that he'd forgotten any of his experience in the Marines. His men all had their shortcomings but none got in the way of doing the job. Framed for the murder of two clients
James Bishop
had enough time in prison to think about his demise. Framing him had to have been an inside job and he had a score to settle. Escaping took planning, skill and just a bit of luck.
Deputy Marshal Angela Delaney
is the one in pursuit, and wherever he is she is never far behind. A man on the run needs all the help he can get and there is plenty of that available. The family of his cell mate have talents that are all too useful – and contacts that will prove invaluable in the end.
Aleron Falstaff
provides a new ID, his sister
Jenna
can tiptoe through cyberspace. All of which helps to checkout all the possible suspects and tie up loose ends. And tying up is exactly the talent that
Danny Costa
brings to the party, but you really don't want to see what comes next.